KIP Academy
It is based on two essential values for KOLINPHARMA®: attention to scientific training and the importance of promoting synergy with specialist doctors, in the belief that only the exchange of skills and constant dialog guarantee excellence, a hallmark of our company.

The project aims to develop a series of theoretical-practical meetings that will be held both online and face-to-face, during which the topics of greatest interest to the scientific community will be explored
Science, Together.
New pay-off dedicated to the project, summarizes the perfect combination between the specialist doctor and Kolinpharma, laying the foundations for the organization of a cycle of high-profile medical-scientific training events, held by professional doctors in the sector.
The inaugural workshop…
was dedicated to infiltrative therapies with hyaluronic acid for the treatment of osteoarthritis, with particular attention to the joint districts of the knee and shoulder.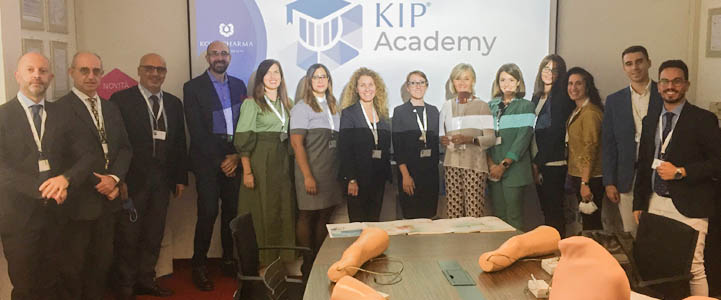 The course taught by a specialist doctor with expertise in the subject was held at the company headquarters in direct connection with three other locations in Italy, involving doctors belonging to the various specializations in the osteoarticular field and providing a theoretical and practical session on professional mannequins.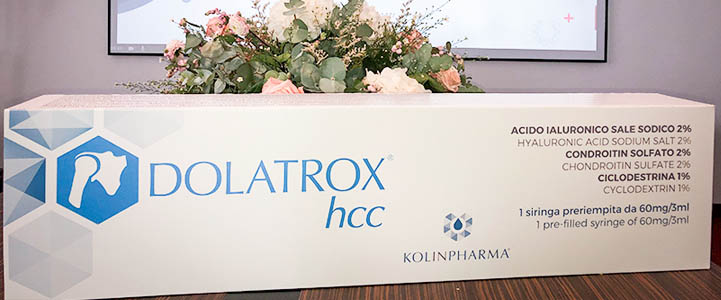 Scientific Education is our essence
1500+ training events organized in close contact with the specialist medical class

8300+ training hours dedicated to internal staff in a single year (2020)